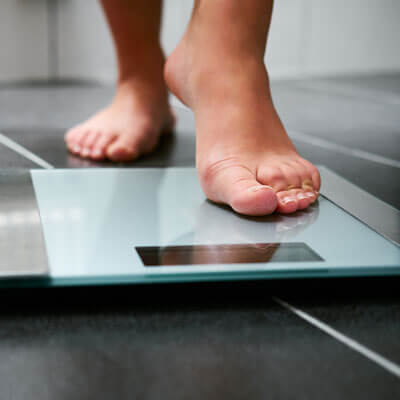 Weight Loss and Nutrition at Little Mountain Chiropractic & Wellness
Little Mountain Chiropractic & Wellness is among the leading weight loss counselors in the Denver NC region, fostering a healthy and positive community. We offer cutting-edge, multidisciplinary solutions to curb weight gain through our holistic and scientifically proven calorie-deficit method.
We take the time to analyze your underlying weight management issues and concerns in-depth before creating a suitable solution. We strive to help you regain your self-confidence and develop your resilience against overeating, while building a healthy diet for you. We also stand by you for support and guidance during the entire transitional phase, which can often be difficult and stressful.
New Patients

Nutrition and Weight Management
Our nutritional therapists have created intensive and holistically formulated weight loss programs that include
Personalized Care: From diets to bariatric surgery, every person has different needs. We schedule a full body check-up to understand your body's nutrition status and requirements to help you lose weight fast.
Collective Efforts: Our lifestyle change counseling, support groups, behavioral education, information about low-calorie meals, and nutritional counseling will help you during your weight loss program or recovery before and after bariatric surgery.
Research: We dedicate significant time to research, so we can carefully review your underlying issues before designing your customized weight loss plan. This includes a diet plan adapted to your specific health requirements.
Regular Tracking: We help you learn about your body, so you can understand and track its nutrition needs and mechanisms perfectly to ensure long-term health and fitness.
Problems You May Face
Overweight people are at higher risk of developing multiple other issues, including
High cholesterol
Blood sugar irregularities
Slower metabolism
Infertility
Stroke
Type 2 diabetes
Arthritis
High blood pressure
Heart disease
Sleep apnea
Cancer (in extreme cases)
When choosing the right weight management program, you may encounter some challenges:
Weight loss programs generally adopt the same approach and follow a one-size-fits-all technique. For this reason, these surface-level weight loss programs are not effective for everyone.
Weight loss programs typically focus on short-term calorie deficit programs that are not sustainable in the long run.
Most people don't realize that it's impossible to lose weight if your weight loss program doesn't consider cellular health or cellular inflammation.
What Do We Offer?
Our certified nutritional therapists design a customized diet plan based on your lifestyle, medical condition (including illnesses and allergies), and daily routine. We help you develop long-term habits based on your daily lifestyle, so once you shed your excess fat, it does not return. Additionally, we ensure that our nutrition and weight loss plans are completely natural, and we do not recommend any medicines. Our wide range of services covers the following:
Weight Loss: With moderate exercise and healthy food options (preferably home-cooked food), we help you shed excess weight without drugs or supplements.
Weight Gain: We assess your lifestyle routine before coming up with the best diet plan to ensure a steady weight gain.
Disease Management: Our plans are based on your nutritional needs and medical conditions to prevent any complications and optimize your benefits.
Lifestyle Management: While we support you throughout your weight loss journey, our main objective is to create long-term healthy habits that will leave you feeling secure within yourself.
Get Started Today
Our proactive approach in following up with patients after they leave our facility and ensuring their functional nutrition diet is on the right track distinguishes our services from our competitors.
Contact us today to schedule an appointment.
---
Weight Loss and Nutrition Denver NC | (704) 966-0816