Meet the Team at Little Mountain Chiropractic & Wellness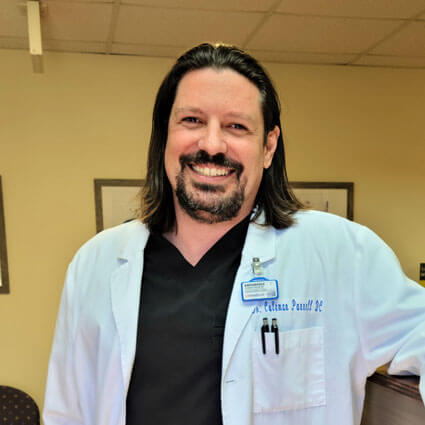 Dr. Coleman Pannell is a United States Navy veteran and North Carolina native. He continues to care for his community by providing quality personalized chiropractic care. He actively recognizes the important role that chiropractic plays in the alternative health care field by implementing innovative ways to improve patients' health.
Chiropractic medicine is a comprehensive health care profession that recognizes the wide variety of factors that affect human physiology, and I am very happy to have pursued a career that allows me to help people achieve optimal health and wellness to live a long, full, active life."
While he spent his first years of college working on a pre-med and later a psychology and biology degree, he also had the opportunity to explore and expand his interests in sports, fitness, and health. He acquired different levels of training and certifications as an EMT, fire dept. volunteer, scuba diving, sky diving, surfing, and martial arts, and by managing a Taekwondo studio.
"These experiences and my interactions with students and their families made me realize that I wanted to share my passion for physical and mental health with everyone.
Dr. Pannell holds a Doctor of Chiropractic Degree from Sherman College of Chiropractic and a graduated as Cum Laude from The University of North Carolina with a BS in Psychology.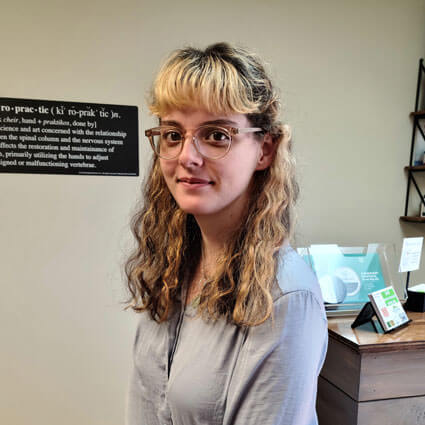 Monica Self is a Certified Chiropractic Assistant. Monica crossed over from her experience in sales, as a new chiropractic assistant, with Little Mountain Chiropractic & Wellness. She started as administrative support and later as a certified clinical practice assistant, specializing in patient coordination, therapeutic procedures, guided weight loss plan management, product knowledge and services promotion.
Driven by tangible results, with a degree in Fine Arts, and a passion for visual creation, Monica makes an excellent communicator. She knows how to deliver high end, focused and dedicated patient centered care and sharing decision making with patients. She is particularly passionate about patient education and wellness as she has experienced different types of therapies for her own pain relief.
She looks forward to working patients and their families to achieve their healthcare goals.
Monica enjoys having weekly game nights and escape rooms with friends. Her favorite hobby is bringing her camera on trails and adventures to capture nature, animals and unique scenes.
---
Meet The Team at Little Mountain Chiropractic & Wellness | (704) 966-0816