Chiropractic Care
Knowing that you need surgery or long-term medical care can be stressful, especially when you consider the possible complications, side effects and pain. If you want a worry-free and painless recovery, chiropractic care may be a better option. At Little Mountain Chiropractic & Wellness, we offer all-inclusive chiropractic care services, including ShockWave therapy, Non-Surgical Decompression, Class IV Medical Laser, dry needling, regenerative medicine and electrotherapy, to help your body heal itself naturally from pain, injury, or other ailments.
We aim to ensure your complete satisfaction by helping you achieve your desired results. Using the latest technologies and state-of-the-art facilities, coupled with a functional, patient-centric approach to care, we have established ourselves as the preferred choice for chiropractic and wellness care.
New Patients

What Is Chiropractic Care?
Chiropractic care is an alternative medicine that uses hands-on manipulation or a small instrument to properly align the body's musculoskeletal structure, especially the spine. This enables it to heal naturally, without medication or surgery. It is a holistic approach that addresses the root cause of a problem, rather than just the symptoms, ensuring maximum recovery.
Our Approach to Care
Our experienced chiropractors are committed to precisely diagnosing your condition and creating a personalized care plan to achieve quick and effective results. We strive to empower patients to become active participants in their recovery, and educate them about the importance of ongoing wellness care. Our team treats every patient with integrity, dedication and compassion.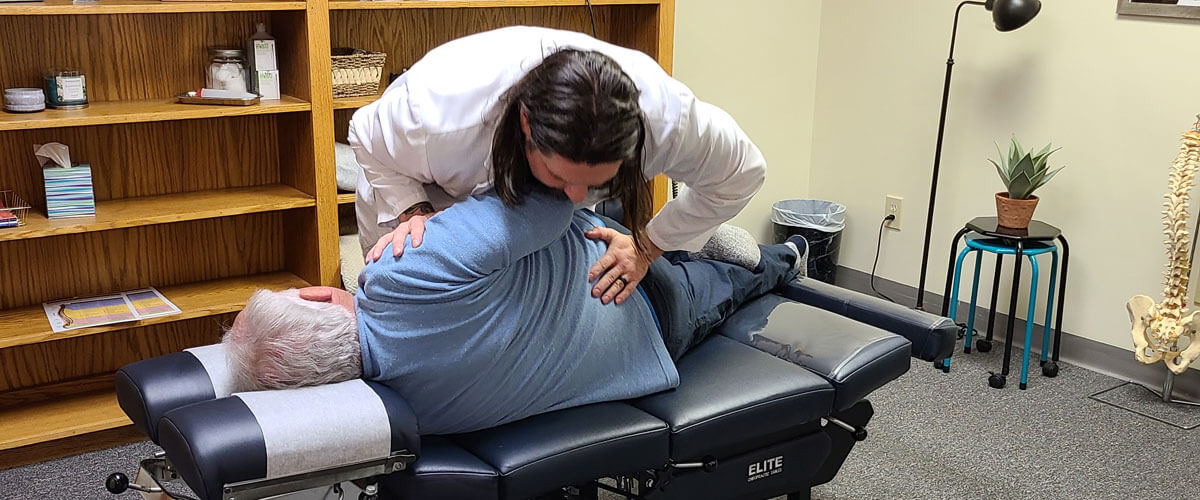 How May We Help You?
At Little Mountain Chiropractic & Wellness, we are committed to enhancing your health and wellness for a lifetime. That's why we offer comprehensive chiropractic care to improve your body's innate healing ability and restore normal spine motion and neurological functions.
Whether you have chronic pain, sports injuries, arthritis, headaches or weight issues, we are ready to help. We create a flexible care plan that takes into account all aspects of your life, including work, stress level, family history, lifestyle, exercise habits, diet, and environment, so you can get the results you deserve.
With our chiropractic care and adjustments, you may experience help for
Migraine and tension headaches
Leg pain (sciatica)
Repetitive stress disorders
Back, hip, and neck pain
Recurrent joint pain, swelling, or stiffness
Chronic injuries
Knee, foot, and ankle pain
Arm and wrist pain
Shoulder and elbow pain
Difficulty sitting, lifting, or bending
Auto accident injury
Progressive weakness in arms or legs
Carpal tunnel syndrome
Inability to perform routine tasks
Sports and work injuries
Sleeping issues
FAQ
What should I expect from a chiropractic adjustment?
During your
first visit
, your chiropractor will review your medical history, perform a physical examination, and possibly take an X-ray. This helps them learn about your spine's health and other problems, so they can create the best care plan for you.
You will be asked to lie on a table face-down, or in any other position that best suits your condition. Next, your chiropractor will apply pressure on the affected area, thrusting the joint into a position beyond its usual range of motion. This controlled movement helps repair partial joint bone dislocations. The amount of pressure applied varies for each patient, depending on the root cause of their pain.
How long can I expect to remain under chiropractic care?
You will likely experience pain relief within a month, but stabilizing your condition may take longer. This depends on your physical condition, age, past accidents or surgeries, and how well you adhere to our care plan.
Can anyone have a chiropractic adjustment?
Yes! Chiropractic adjustments are safe and effective for everyone. However, only a professional and well-trained chiropractor can provide the most suitable care for your condition.
---
Chiropractic Care | (704) 966-0816