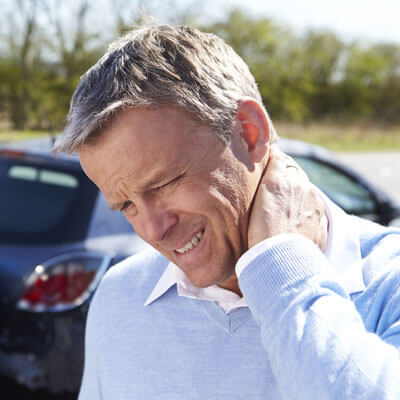 Auto Accident Chiropractic
at Little Mountain Chiropractic & Wellness
Personal injuries are injuries suffered from a car accident, defective product, or during a sports activity. Chiropractic care for personal injury may help you recover from such accidents and ease your pain and symptoms, while helping prevent further injury. At Little Mountain Chiropractic & Wellness, our chiropractors are well-equipped with the most advanced technology to provide outstanding care for those suffering from auto injuries.
We understand that accidents can disrupt lives on a deep level, so we work with your insurance company and attorney. We work hard to help you recover quickly, while providing your lawyer the documentation necessary to help them with your claim to cover medical bills and lost wages.
New Patients

Even if you don't feel immediate pain or discomfort, it's important to have your spine evaluated by a chiropractor as soon as possible after a car accident. Our chiropractors are highly skilled in providing care for whiplash and relieving neck pain, headaches, shoulder pain, back pain, numbness, hip pain, fatigue, dizziness, and other debilitating effects of whiplash.
Chiropractic care after a car accident may help
Restore movement loss
Eliminate pain
Speed up recovery
Reduce pain, inflammation, muscle spasm, etc.
Increase range of motion, flexibility, and strength
Increase energy and improve sleep
It's important to keep a clear head, know who to call, and remember what to do after an accident. If you've been in an auto accident, these tips can help:
Move all involved vehicles off the road and use extra care when moving an injured passenger.
Call an ambulance if necessary.
Exchange names, addresses, phone numbers, and insurance information with all involved.
Call the police.
Contact your insurance company.
Call a chiropractor for immediate consultation and examination.
Our team provides comprehensive care options for patients injured in an automobile accident, including
Chiropractic adjustment to restore your natural vertebral alignment and function
Decompression therapy to take pressure away from sciatic or cervical nerve roots
Massage therapy to relieve pain and accelerate soft tissue healing
Physical therapy to help regain tissue strength and flexibility
The benefits of our full-body approach to car accident recovery include
Quicker recovery time
Locating hidden injuries that may not have obvious symptoms
Drug-free, non-invasive care
Restoring range of motion and flexibility
Schedule Today
If you suffer from pain or other symptoms resulting from an auto or other type of accident injury, contact us today to book an appointment.
---
Auto Accident Chiropractic Denver NC | (704) 966-0816